Our Apartments and Prices
Our apartments and holiday flats in Alpendorf –
St. Johann im Pongau
With our apartments and holiday flats in Alpendorf St Johann in Pongau, right next to the ski slope and close to the ski lift, we offer the ideal starting point for your holiday. From practical holiday units for two to the spacious apartments and flats for up to 10 persons we offer many possibilities for your wishes and needs.
On request, you can also book breakfast or half-board for your overnight stay. Write us an e-mail or just call us.
Are you interested in a staying with us? We look forward to your enquiry.
Experience tradition - individual apartments with a romantic charm
Our apartments with romantic chic and traditional design, located in the Alpendorf St. Johann in the Salzburger Land, are the perfect destination for your holiday in Austria. As the name implies, our house is a jewel in the Alps. Our individually designed apartments surprise you with a unique holiday experience. We revive the stories of the Salzburg tradition and offer you a modern holiday flair with a unique charm. Join us on a trip into the past and be inspired by the tradition and customs of the Pongau. Each of our apartments are equipped with handmade, quaint and unique pieces of furniture. The combination with modern, alpine chic will make you feel infinitely comfortable with us.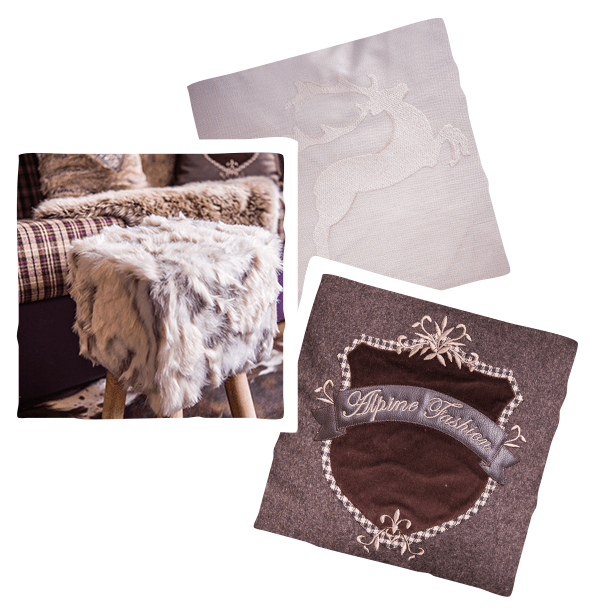 The Hosts
We, the family Johann and Corinna Kirchschlager, are responsible and live for your well-being in your holiday. We would like to offer you an unforgettable stay with our holiday experience in the apartments and holiday flats of the Landhaus Alpenjuwel. Got a taste for it? Please send us your non-binding inquiry. We look forward to seeing you soon.